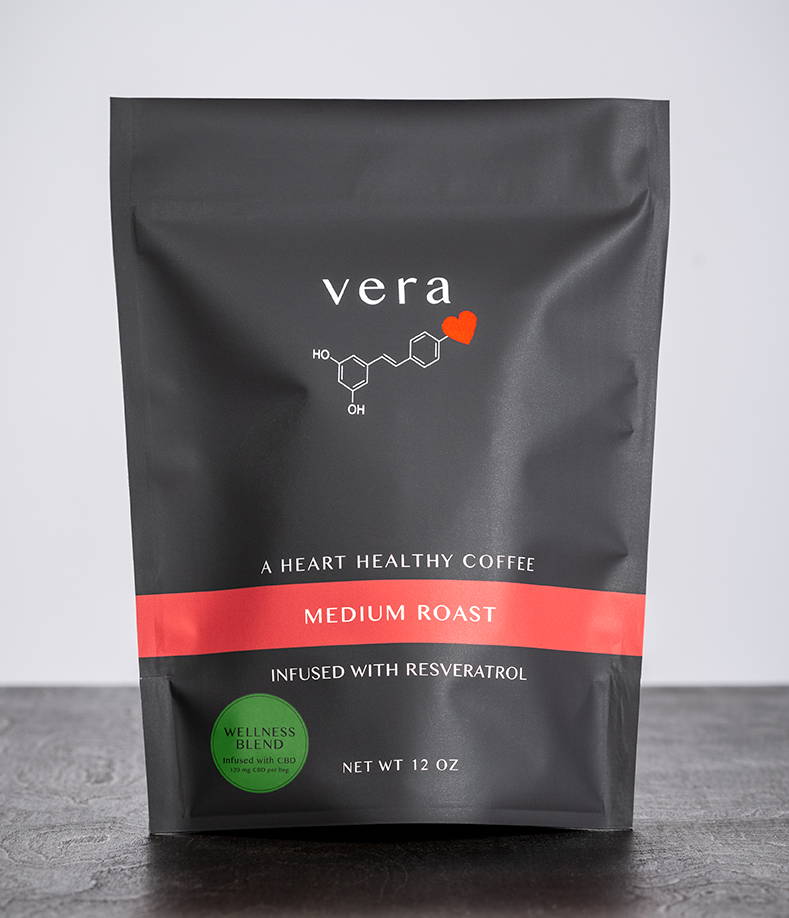 The best-tasting CBD coffee is back in stock and we are celebrating by taking 20% off your first order. Call our toll-free hotline today to place your order.
Wellness Blend Coffee is a specialty roasted Peruvian coffee that is infused with 120 mg of high quality CBD per 12 oz bag. Our delicious CBD coffee is independently tested to ensure that it contains 0% THC.
Wellness Blend Coffee is available in ground, whole beans, and decaf. Save 20% and receive free shipping by calling us toll-free at 888-567-7287 to place your order today!
Read Our Product Reviews:
"Love your coffee! I love the rich bold flavor of your coffee while also knowing it's providing me all the health benefits of heart healthy resveratrol!"
"I am not a coffee person but when I heard the benefits of coffee and resveratrol infused made locally I tried it and I am hooked. I have tried many brands of coffee and is this is my favorite when I drink it black and it is healthier too!"
"I love your coffee!! So smooth tasting!! Extra bonus that it has resveratrol in it!! Has become my favorite coffee now!! I'm almost out and will need to buy some more. I've shared some with co-workers - they like it too!!"
COMING SOON: WELLNESS BLEND CBD K-CUPS!
Pre-ordering will begin soon! Join our mailing list to be notified about upcoming product releases, promotions, and news.
Thanks!
This field is required
This field is required
Statements have not been evaluated by the FDA and are not intended to diagnose, treat, prevent, or cure any disease.