Share
Cardio Blend
Regular price
$18.95 USD
Sale Price
$18.95 USD
Unit price
per
SALE
Bummer! Sold Out
View full details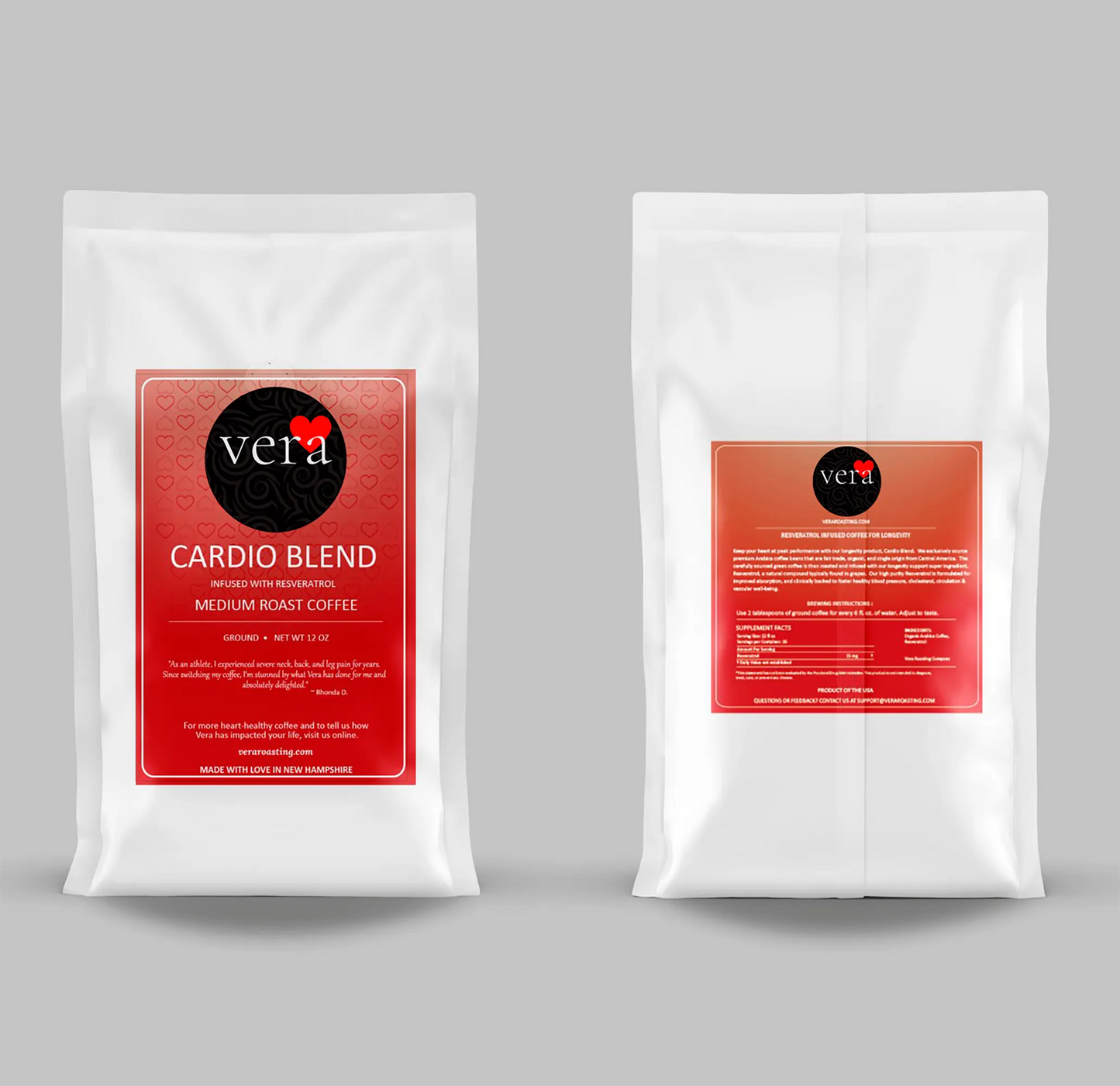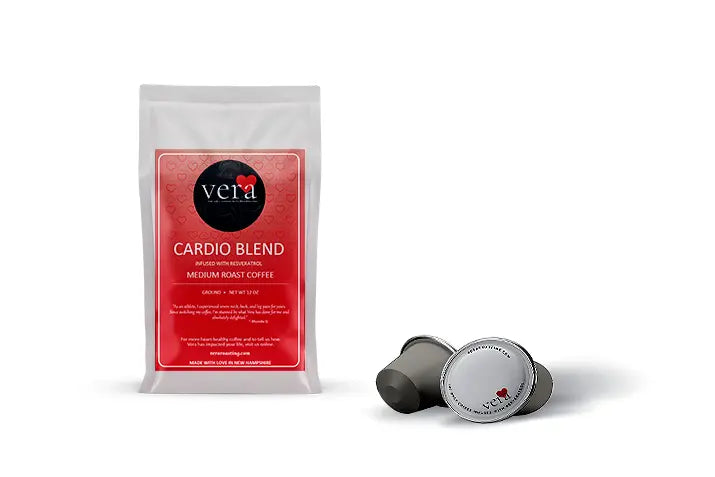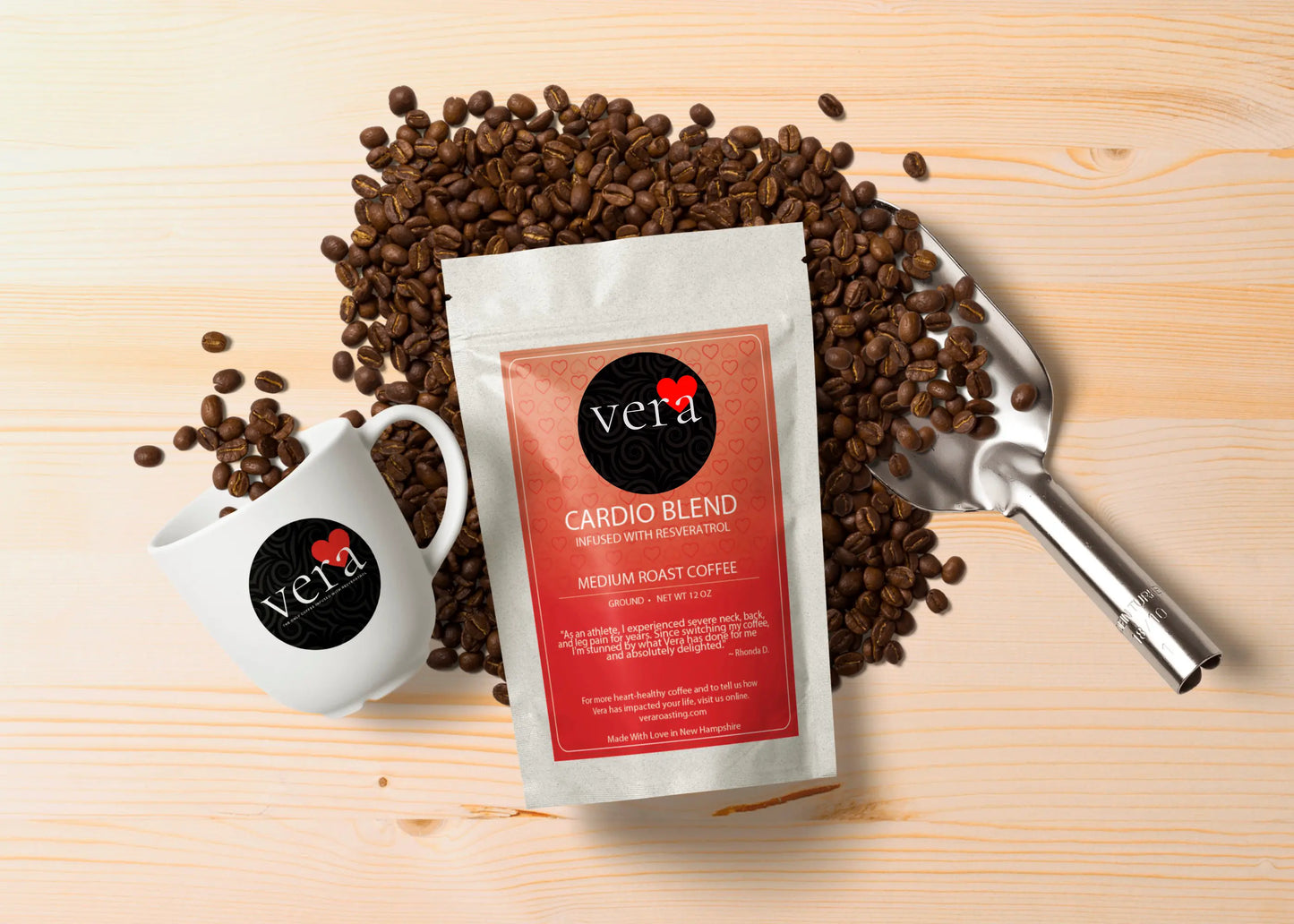 Coffee
It's ok.
See no difference
Best coffee
Been ordering for few years now and will continue!
Delicious and nutritious
Best tasting coffee with delicious benefits. Smooth and all day healthy satisfying energy
Best tasting and healthy cup of coffee!
I purchased the cardio blend for my mom. (Immunity for myself) We both had a cup, it tastes great, smells great, plus with the added benefits for healthy blood flow and resveratrol, it's a double plus! I shall order from Vera again! Accidentally finding this company is a true golden find! Highly recommended!
Awesome
I have been purchasing the K- cups for a couple of years and absolutely love it! It is the only coffee I drink. I purchased the Cardio Blend for a friend as a birthday gift and she also loves it!!
I drink Cardio Blend every day and I feel great
I have been drinking Vera's medium roast Cardio Blend every day for years. It is the smoothest, best tasting coffee I've ever had. If I try a cup of something else, I immediately notice the difference. It's just not the same if it's not Vera. My blood work has improved significantly since I began drinking Vera (cholesterol, triglycerides, thyroid function), and I feel great!
Hi Glen!
Thank you so much for taking the time to let us know how Vera has impacted your health! We're so happy to hear it!
Vera Roasting Support Team
The best coffee
I love this coffee. It is the only coffee that does not upsets my stomach. The taste is so good.
Hi Marta!
We're so happy to hear that it doesn't affect your stomach and are enjoying our coffee!
Extremely fantastic
I have tried other coffees. I have return to Vera.
Don, welcome back! We're thrilled to hear from you!
Happiness Guarentee

Our #1 Priority Here At Vera Roasting Co, Is Your Happiness. Which Means We Stand By Our Products 100%, No Matter What, No Questions Asked, No Ifs, Ands, Or Buts, If You Have A Problem, We Will Solve It. Refund It. Whatever It Takes. Just Reach Out To Our Customer Happiness Team. We're Here For You. Happiness Guaranteed.

Customer Happiness Team