Each box of K-Cups contains 12 individual cups with 10mg of CBD in each cup. Our delicious CBD coffee is made with Arabica bean coffee from Guatemala and like all our coffee blends, it is also infused with the heart healthy antioxidant resveratrol.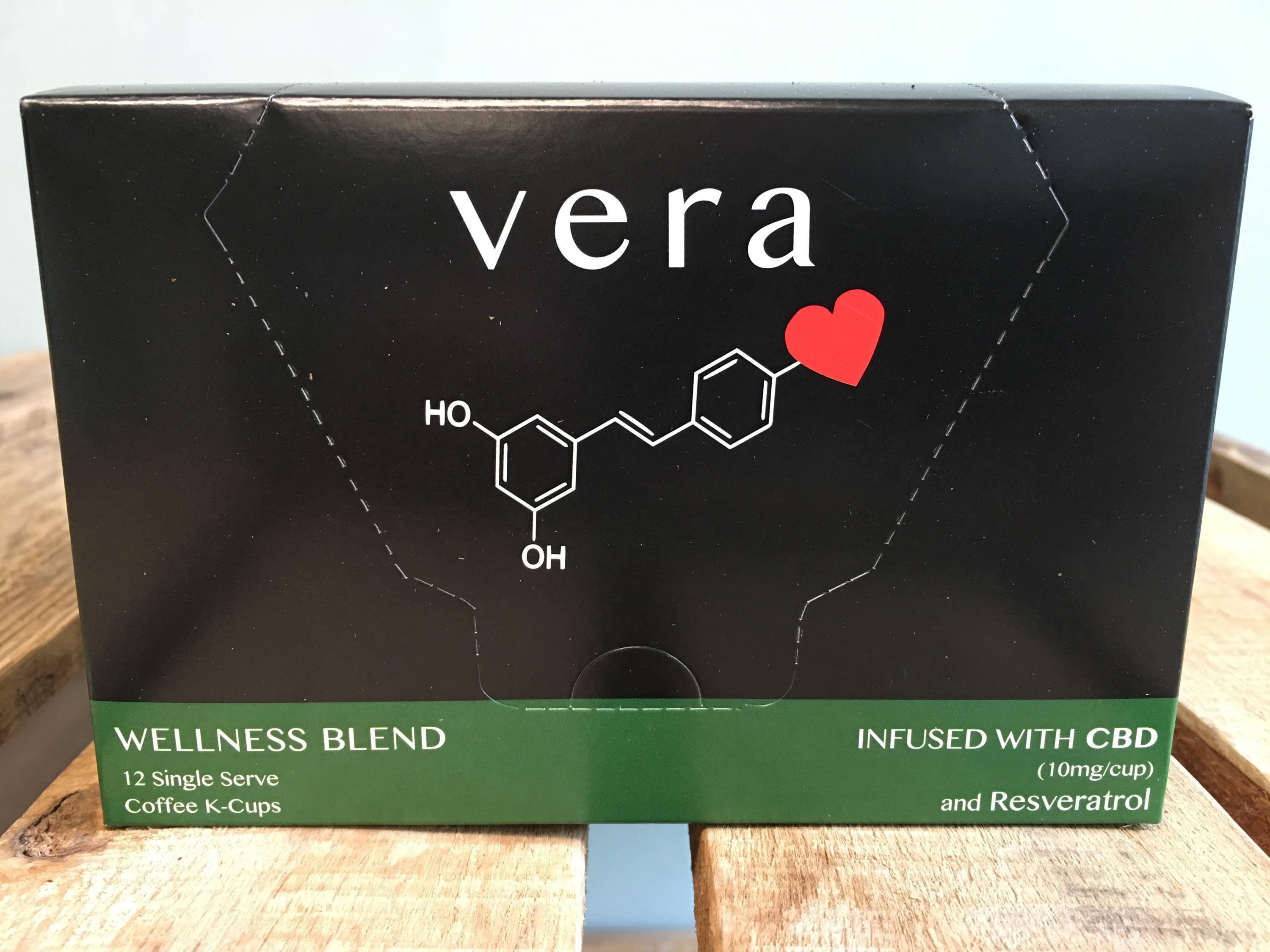 We use a high-quality CBD product that is made in the USA and independently tested to ensure that it contains 0% THC. Contact us if you'd like to see a copy of the lab report.
Try the best-tasting CBD coffee today! Call our toll-free hotline to place your order.
Shipping is free on orders over $25! Order by calling our toll-free customer service hotline.
Read Our Product Reviews:
"Love your coffee! I love the rich bold flavor of your coffee while also knowing it's providing me all the health benefits of heart healthy resveratrol!"
"I am not a coffee person but when I heard the benefits of coffee and resveratrol infused made locally I tried it and I am hooked. I have tried many brands of coffee and is this is my favorite when I drink it black and it is healthier too!"
"I love your coffee!! So smooth tasting!! Extra bonus that it has resveratrol in it!! Has become my favorite coffee now!! I'm almost out and will need to buy some more. I've shared some with co-workers - they like it too!!"
Statements have not been evaluated by the FDA and are not intended to diagnose, treat, prevent, or cure any disease.